Unwrap the fascinating story of chocolate through the ages.
Learn about global history through the lens of one of our most beloved foods — chocolate!
Scroll
Pre-Columbian Era
Chocolate has been enjoyed as a drink for over 3,500 years.
1500 BCE
The cocoa tree is first domesticated in the Amazon basin of South America.
1500 BCE
Stories of the origin of chocolate are included in religious prophecies of Olmec, Mayan, Toltec and Aztec cultures.
500 BCE
Chocolate is mixed with water to produce a drink topped by a layer of foam. This foam is highly prized — a woman's status in the village was measured by the amount of foam she could produce when making a chocolate drink.
500 BCE
Beans are roasted, then the nibs ground on a heated stone metate with spices and other ingredients to produce chocolate.
200-900 CE
The Maya are the first civilization to record the farming of cacao.
16th Century
A world-shaping discovery is made: Explorers from Europe are introduced to cocoa beans in the Americas.
1502
Christopher Columbus, on his fourth voyage to the New World, meets a native Mayan who has a canoe filled with cocoa beans, which he mistakes for almonds.
1519
Hernan Cortes discovers that the Aztecs use cocoa beans for currency.
1519
Aztec emperor Montezuma II introduces chocolate to Spanish explorer Hernan Cortes. Montezuma II is believed to consume up to 50 cups of chocolate per day.
1528
Cortes brings cocoa beans and chocolate drink-making equipment to Spain.
17th Century
Chocolate becomes the drink of choice for the privileged and working class in the Old World and New.
1615
Chocolate is introduced to France with the marriage of Louis XIII of France to Anne of Austria.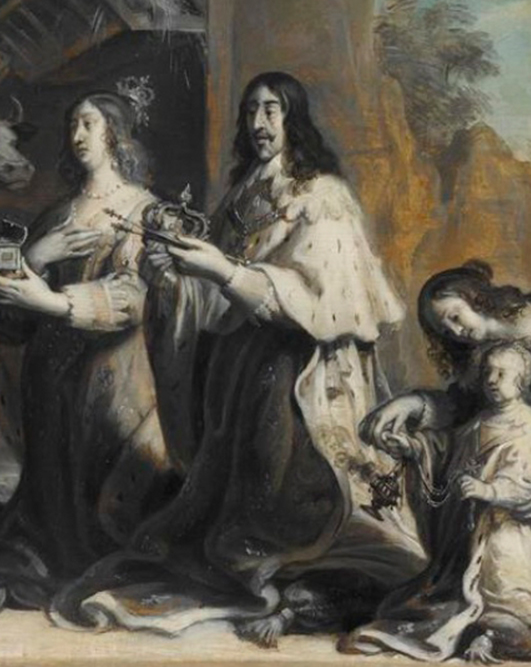 1641
America discovers chocolate! The earliest record of chocolate in North America is from St. Augustine, Florida, where the Spanish ship, Nuestra Senora del Rosario del Carmen, was forced to make port. The ship was carrying beans, chocolate and chocolate-making equipment.
1650
The first record of chocolate being sold in London, England. Shortly afterwards, England captures the Caribbean island of Jamaica and imports cocoa.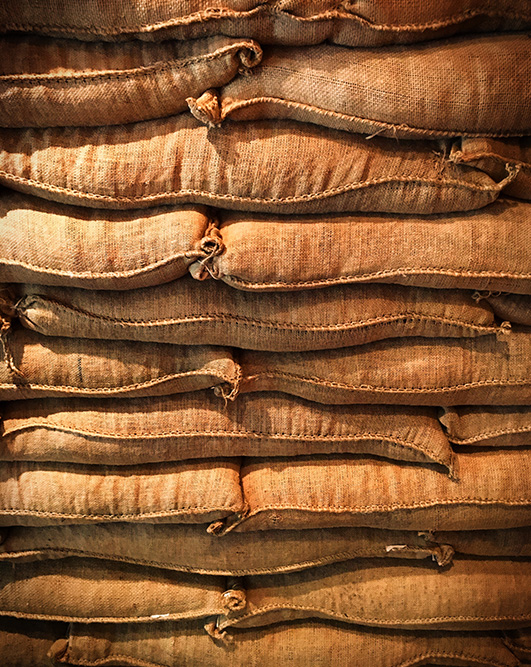 1670
A public house in Boston starts selling chocolate produced in Europe.
1682
Boston merchants start to import cocoa beans, marking the advent of chocolate production in the American colonies.
18th Century
Chocolate is officially given its name: Theobroma Cacao, and becomes a hot commodity in the colonies.
1735
Benjamin Franklin is selling chocolate out of his printing shop in Philadelphia.
1737
A hand-operated chocolate machine is advertised for sale in a Boston newspaper.
1741
Carl von Linne (Linnaeus) also known as the "father of modern taxonomy," gives cacao the botanical name Theobroma cacao, translated as "cacao, food of the gods."
1755
During the French and Indian War, Benjamin Franklin procures chocolate for the British soldiers fighting the French.
1758
George Washington makes his first chocolate order of 20 pounds to serve to guests for breakfast at Mount Vernon and continues to order chocolate until his death in 1799. He also orders cocoa shells for his wife, Martha, who makes a cocoa tea from them.
1786
Thomas Jefferson enjoys chocolate and believes that it would become a more popular drink in America than coffee and tea.
19th Century
Chocolate undergoes exciting changes, going from a drink to a smooth, shiny bar.
1806
Meriwether Lewis writes about drinking chocolate to improve his health during the Lewis and Clark Expedition.
1828
Dutch chemist, Coenraad van Houten, patents a process to separate cocoa butter from cocoa solids to produce defatted cocoa.
1847
J. S. Fry & Sons, Ltd., develop the first solid chocolate bar by blending together cocoa solids, cocoa butter and sugar.
1865
Abraham Lincoln's second inaugural ball features chocolate in three forms: a solid chocolate pyramid, chocolate ice cream and a chocolate drink.
1879
Swiss chocolate maker Rodolphe Lindt invents the process of conching, which blends chocolate into a smooth, more palatable finished product.
1890's
Swiss confectioner Jean Tobler develops the process of tempering chocolate, producing the shiny finish and "snap" when a chocolate bar is broken.
1899
A common North American restaurant menu offers a hamburger steak for $1.50 and coffee, tea, or chocolate for 25 cents a cup.
20th Century
Chocolate enters its golden age — from crossing the Atlantic, summiting Everest and zooming into space!
1901
Helena Viola Sachse publishes "How to cook for the Sick and Convalescent," which includes numerous chocolate recipes.
1902
Ellen Duff publishes "A Course in Household Arts," which includes extensive information on cocoa and chocolate.
1904
Sarah Tyson Rorer publishes "World's Fair Souvenir Cookbook" with recipes for chocolate mousse, iced chocolate, cake, ice cream, icing and pudding.
1911
Frank Mars begins his candy-making venture in the kitchen of his Tacoma, Washington, home.
1912
Chocolate is listed on the menu for the Titanic.
1913
During a Brazilian jungle expedition in 1913, Theodore Roosevelt listed rations for five men that included 16 ounces of chocolate each week.
1915
Chocolate serving jugs are part of the dining items aboard the Lusitania.
1923
Frank Mars and Forrest Mars, Sr., create their first big hit, the Milky Way bar.
1925
The New York Cocoa Exchange is established at the World Trade Center to enable commercial transactions between cocoa buyers and cocoa sellers.
1927
United Press International reports that Charles Lindbergh drank hot chocolate aboard the Spirit of St. Louis.
1930
The Snickers bar is introduced, followed by the Mars almond bar, and the 3 Musketeers bar in 1932.
1938
Ruth Wakefield, at the Toll House Inn in Whitman, Massachusetts, creates the first chocolate chip cookie recipe.
1935
Amelia Earhart enjoyed a cup of hot chocolate at 8,000 feet during her solo flight from Hawaii to Oakland, California.
1937
The menu on the Hindenburg lists a dessert of pears conde with chocolate.
1939
World War II rationing includes chocolate: in Europe it is rationed to 4 ounces per person per week.
1941
Forrest Mars, Sr., creates M&M's brand chocolate candies.
1953
Edmund Hillary and Sherpa Tenzing Norgay reached the summit of Mount Everest and buried chocolate to appease the gods on Mt. Everest.
1960
Explorers Jacques Picard and Don Walsh descended 6.7 miles in the vessel Trieste to the bottom of the Mariana Trench reaching the lowest point on earth. Prior to returning to the surface, they feasted on chocolate bars.
1979
Forrest Jr., John, and Jacquie Mars introduce Twix caramel cookie bars, followed by the acquisition of the Dove chocolate brand in 1986.
1981
M&M's brand chocolate candies are included in the first space shuttle mission, and every subsequent flight. They are included in NASA's space food system and are featured on the International Space Station menu.
21st Century
White chocolate becomes official, Mars sequences and annotates the cocoa genome.
2002
The U.S. Food and Drug Administration establishes a standard of identity for white chocolate.
2006
Mars Chocolate develops AMERICAN HERITAGE® Chocolate, an authentic historic chocolate brand fashioned from chocolate recipes of the mid-1700s.
2009
"Chocolate History, Culture and Heritage" is published and becomes the definitive reference for American chocolate history.
2010
Mars, IBM, and the U.S. Department of Agriculture complete a two-year effort to sequence and annotate the cocoa genome. The genome was placed on public domain.
2011
Mars Chocolate breaks ground for a new state-of-the-art manufacturing facility in Topeka, Kansas. The plant began producing M&Ms and Snickers in 2014.
2013
Mars unveils Natural Locomotion Steel Horse coffee infused with 150mg of cocoa flavanols.
2014
Mars opens its first chocolate factory in Saudi Arabia.
2015
Flaviola Consortium unveils new research that cocoa flavanols can keep hearts healthy.
2016
Mars Chocolate celebrates the 75th anniversary of its popular M&Ms brand.
2017
Mars unveils "Sustainable in a Generation Plan" with a $1 billion pledge to tackle climate change and other societal threats.
2018
Chocolate industry sales worldwide expected to hit nearly $138 billion by 2019, with research showing increasing demand for dark and premium chocolate.